Magic shows
Illusion show is a perfect attraction for banquets, balls and cocktail parties, as well as other events requiring surprising entertainment. Professional illusionists guarantee a great party and satisfied, charmed audience. It combines class, creativity, humour and enables tailoring to expectations of event organizers and guests. Depending on technical possibilities and nature of a party, it can have multiple forms, i.e. effective show on stage, show with interactions with the public, micro illusion from up close.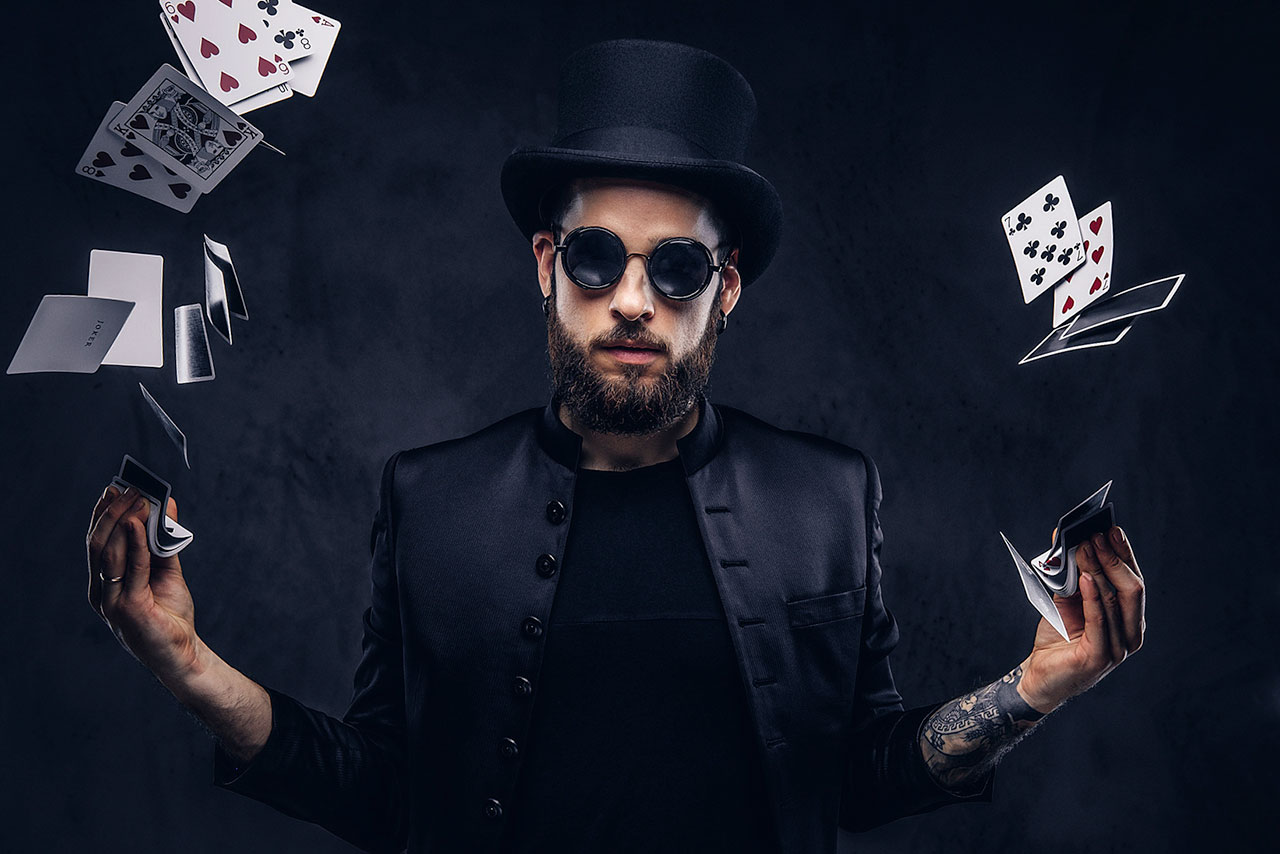 Close-up magic
Imagine incredible things happening right before your eyes and even hands of yours or invited guests. By magic, humour and interaction, our illusionist will awaken senses of the audience and provide unforgettable sensations.
Check availability
If you feel that this attraction should apear on your event,

feel free to contact us and ask about details.
Other attractions
Check out our entire offer.
Contact
Contact us
Write or call:

and we will take care of the rest.