Attractions for event, trade fair, wedding, outdoor party
About us
We are an artistic and event agency distinguished by a wide range of artists with diverse and extraordinary skills who share a passion for art. Acrobats, stilt walkers, illusionists, clowns or mimes are merely a part of our excellent team. Over 10 years of experience, gained also in foreign arenas, enables us to prepare unique events at the highest level.
Work with us, if you're looking for true experts who will make your event dreams come true.
Artists for commercials and movies
Extraordinary and colorful artists will make your movie or commercial unforgettable.
Mirror Couple
Moving mirror figures composed of hundreds of small mirrors is a surprising attraction that is perfect for various types of celebrations. Weddings, fairs, galas and corporate events are those places where our mirror couple find themselves perfectly, creating an unusual aura around them and focusing everyone's eyes on themselves.
Stilt walkers
Spectacular 3-metre high characters will attract attention and immediately invoke interest and appreciation among your guests. Stilt walkers are not only a feast for the eyes, but they are also brilliant as an animation team. Events or festivals are perfect places for stilt walkers to demonstrate their skills. Beautiful costumes tailored to the party scenario create a unique atmosphere and presence of stilt walkers instantly raises rank of the event.
Unicyclists
Shows with one-wheel bikes are definitely unique. The equilibrium of the artists who mastered this extremely difficult art impresses audience of all ages. Unique and spectacular show with use of these unusual vehicles will make every event more attractive and interacting with the audience will remind the daredevils of how exciting cycling can be.
Circus orchestra
Circus orchestra makes the crowd move and encourages to have fun together. Deep sound of wind instruments in an interesting arrangement will perfectly interact with artistic shows. Live music accompanying the show increases its value and makes it unique. Circus orchestra is a dose of positive energy, which should not be lacking at any event.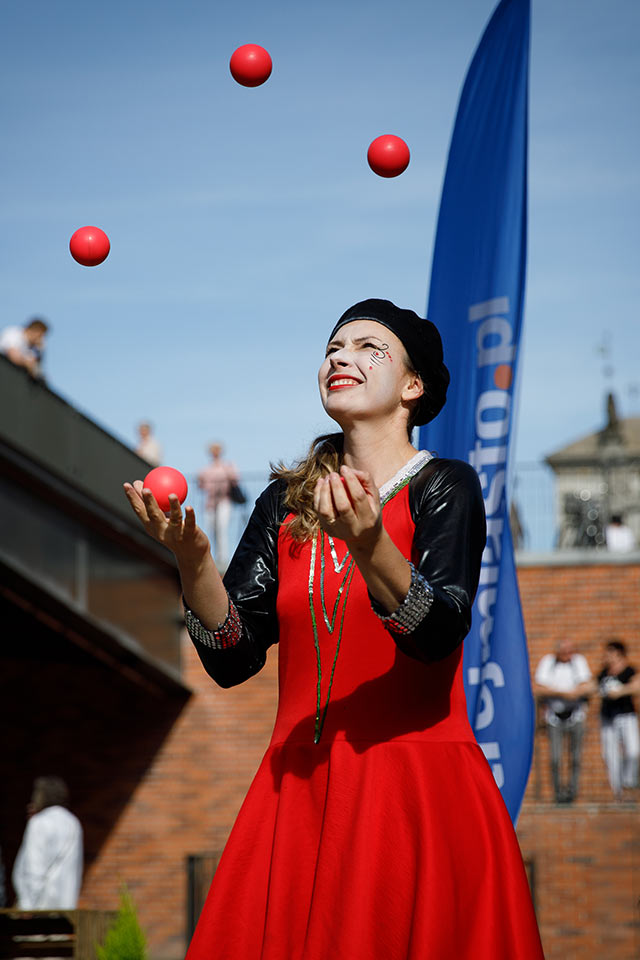 Jugglers
Juggling show is an impressive combination of concentration skills as well as excellent visual and motor coordination with the elements of acting, sprinkled with a dose of humor. Props used during the show include not only balls, clubs and rings, but also torches and machetes on fire. Juggling shows combined with amazing music are a perfect way to interestingly convey breathtaking stories and specific values. Check out our artists performing and see how they marvellously deal with a force of gravity.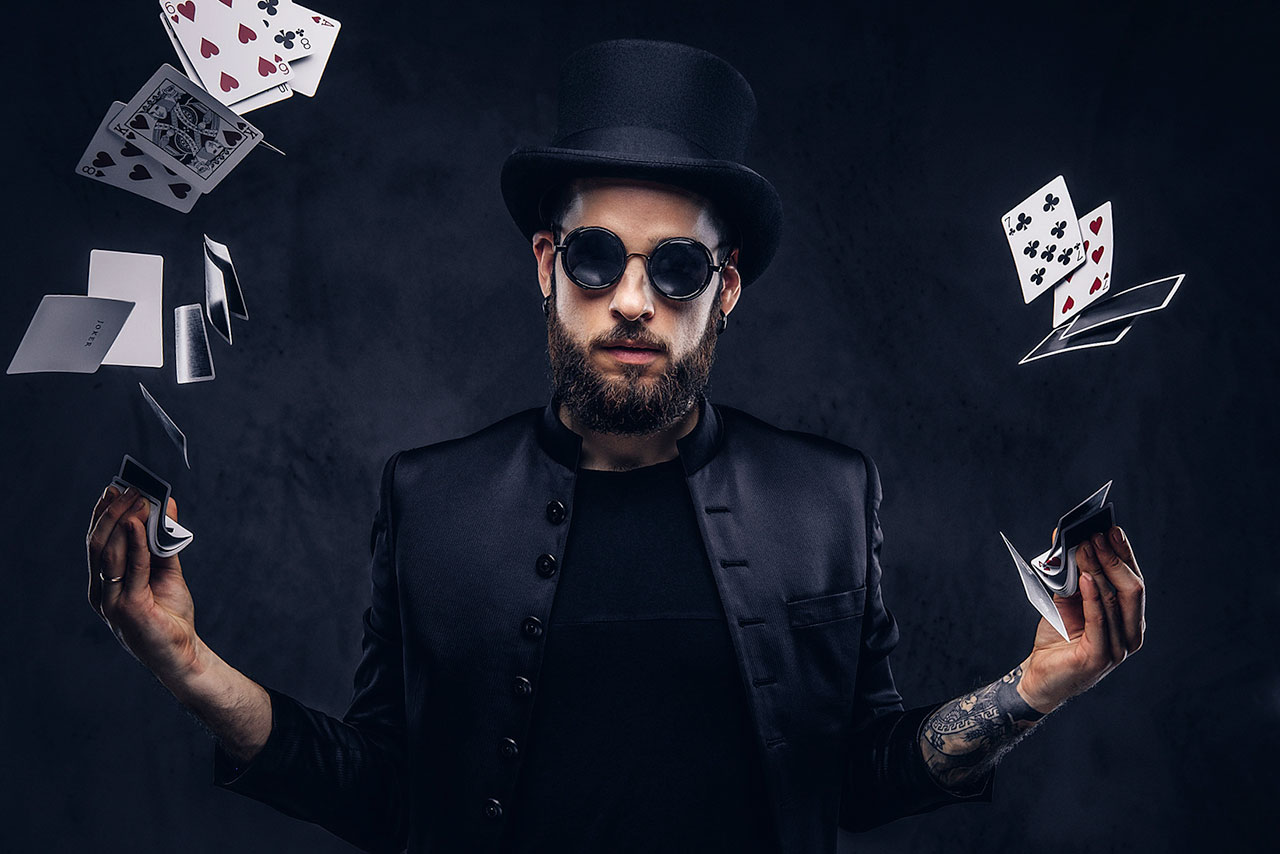 Magic shows
Illusionist show is a unique show, which will make your guests astonished and amazed every time. Magic and its undiscovered secrets are an excellent addition to any party – large events as well as intimate celebrations. Our illusionists will awaken senses of the audience and provide unforgettable sensations.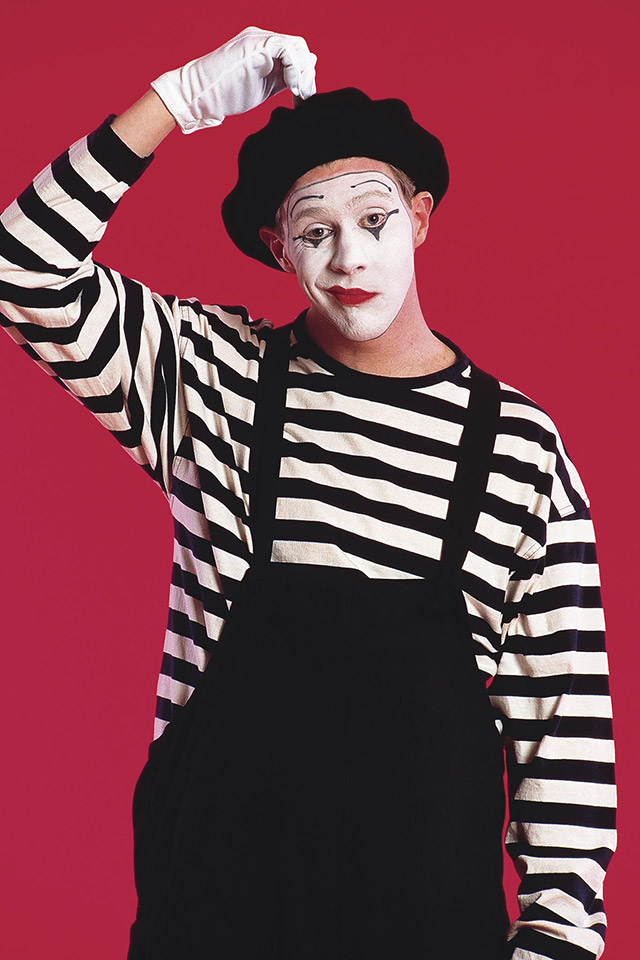 Mimes and pantomime
Funny and chic mimes will entertain your guests, make a fascinating performance or accompany the host on stage. They will be also perfect for various training courses, fairs, festivals and other special events. Funny pantomime etudes performed by the mimes will attract attention of the guests who will remember them for a long time.
Circus shows
Modern circus show is an excellent alternative to popular event attractions. During our shows, we combine numerous circus techniques and props, that's why our performances are extraordinary and tailored to the party theme. Beautiful costumes, professional makeup and unique music make our circus shows unforgettable.
Funny clown
The cheerful circus clown with his funny skits will provoke explosions of irrepressible laughter even in the gloomy people. Using circus tricks and a large dose of humor, he will break through age and language barriers, and will take the audience to the world of the circus, which they did not know before.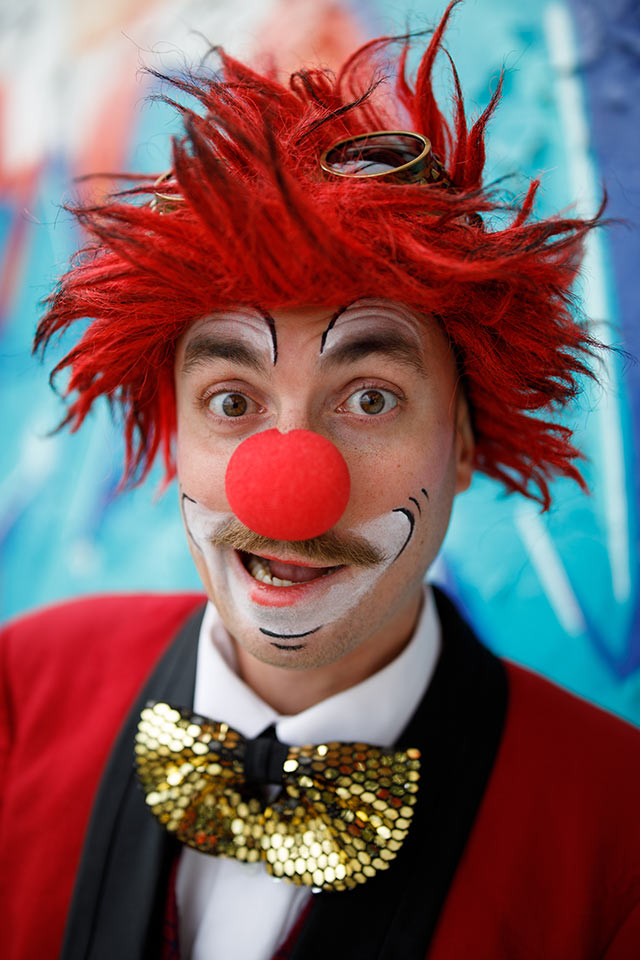 Parades
Parade is a unique show. While walking in the parade, artists demonstrate their skills and interact with pedestrians, creating joyful circus atmosphere and inviting others to join. Mobility of this unique show and animation form enables reaching out to everyone from the audience. Parade will be perfect during both shopping mall events and outdoor events.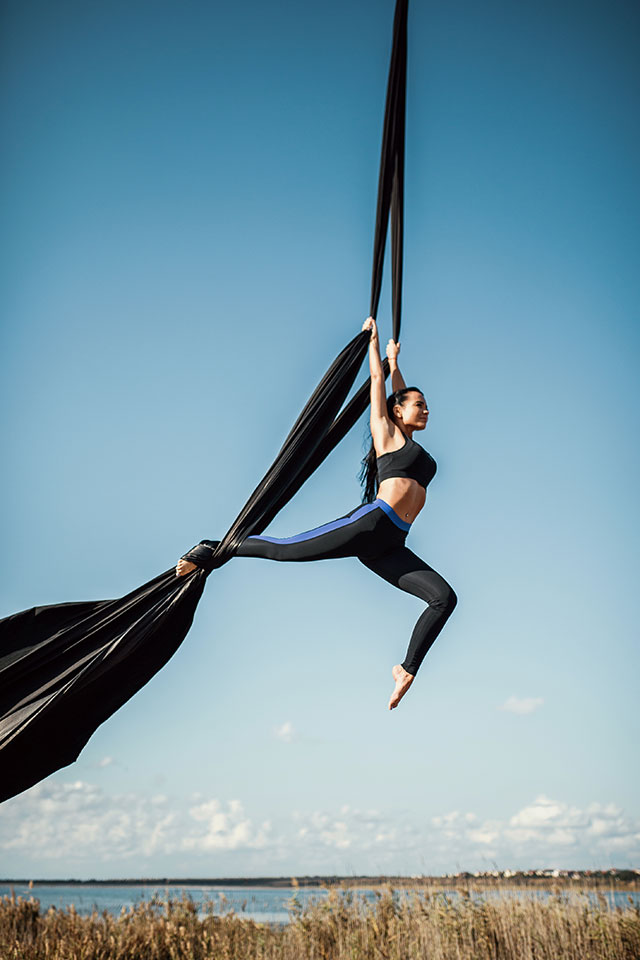 Aerial dance
Aerial dance is an essence of precision, synchronization of moves, grace and unique dance positions. Audience is always extremely impressed by this spectacular show. Above their heads there will be breathtaking acrobatic shows performed, which create unique show when combined with expressive music and atmospheric illumination.
Cyr wheel
Cyr Wheel was invented in 1996. Nowadays, it is safe to say that it was meant for more than fitting in a human perfectly as in Leonardo Da Vinci's sketches. Such a spectacular, but also dangerous symbiosis between the human and the wheel makes the audience hold their breath during the show, only relaxing the tension in spectacular moments rewarded with applause.
Animations for children
Our animations always give the youngest a lot of joy and smile. They are carried out by professional animators who not only provide children with plenty of attractions, but also take care of their safety. Check out our original animation scenarios and adjust them to the nature of your event.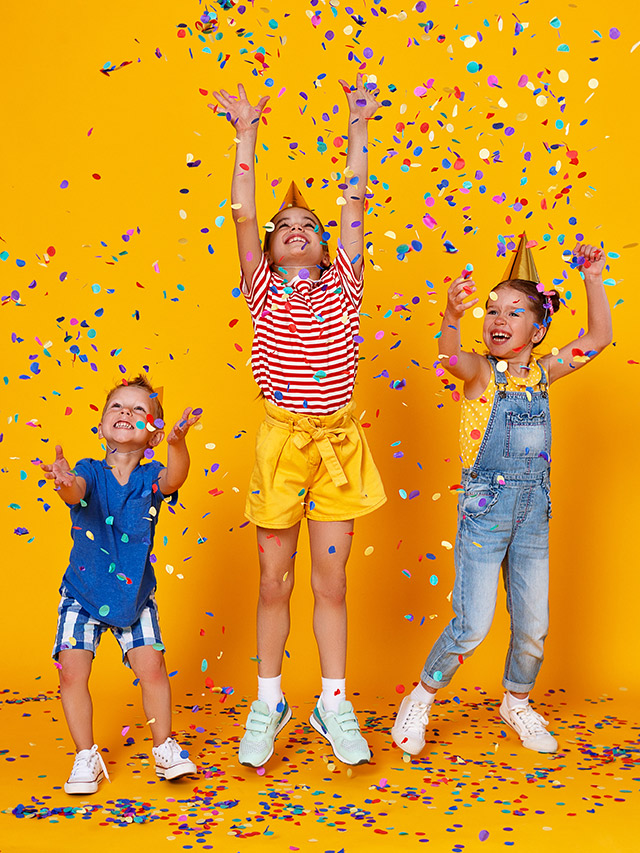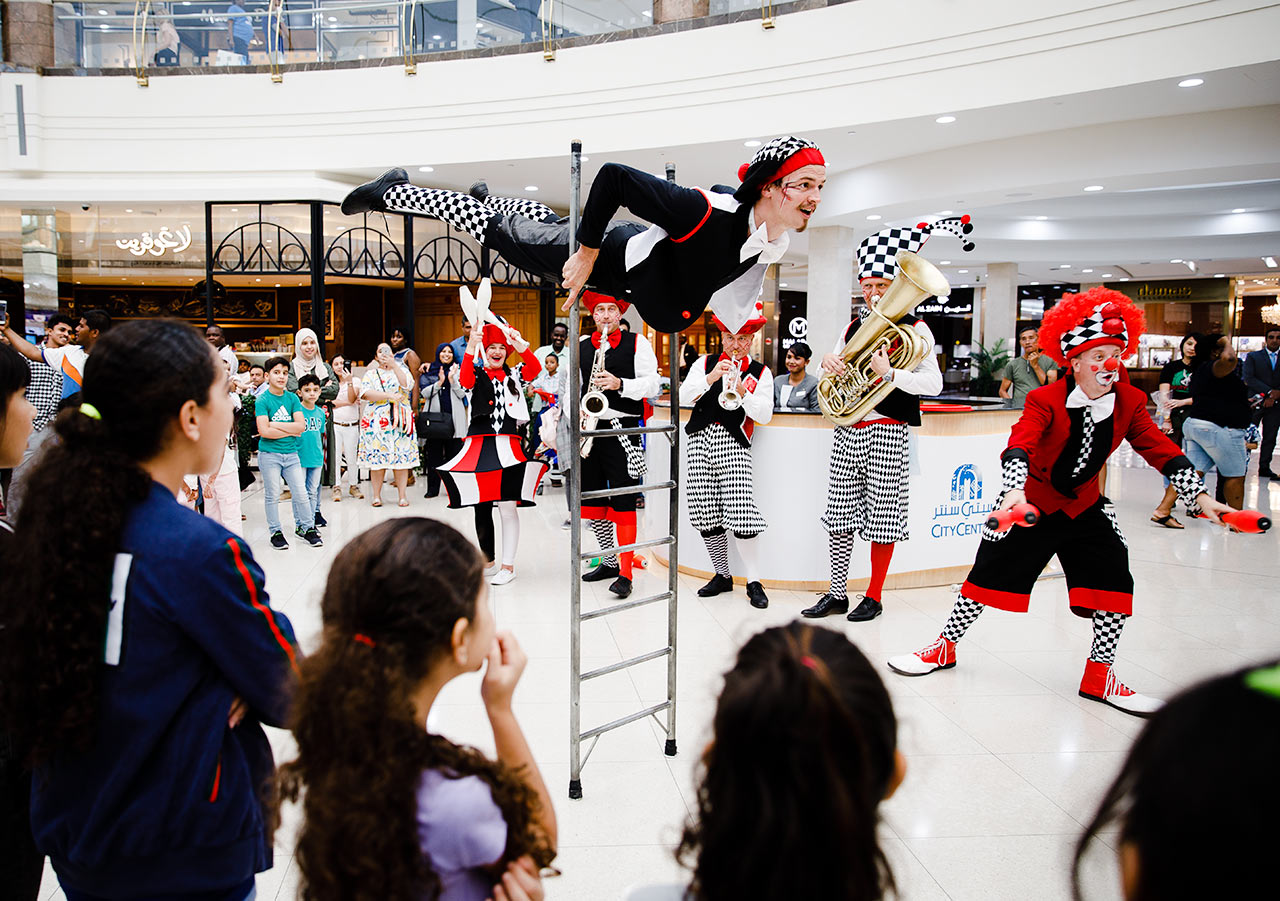 Free-standing ladder show
Free-standing ladder is one of the most difficult props to master, since it requires several years of practice from the artist. That's why free-standing ladder shows are extremely unique. Impressive show of balance skills and performed evolutions will amaze even the most requiring recipients.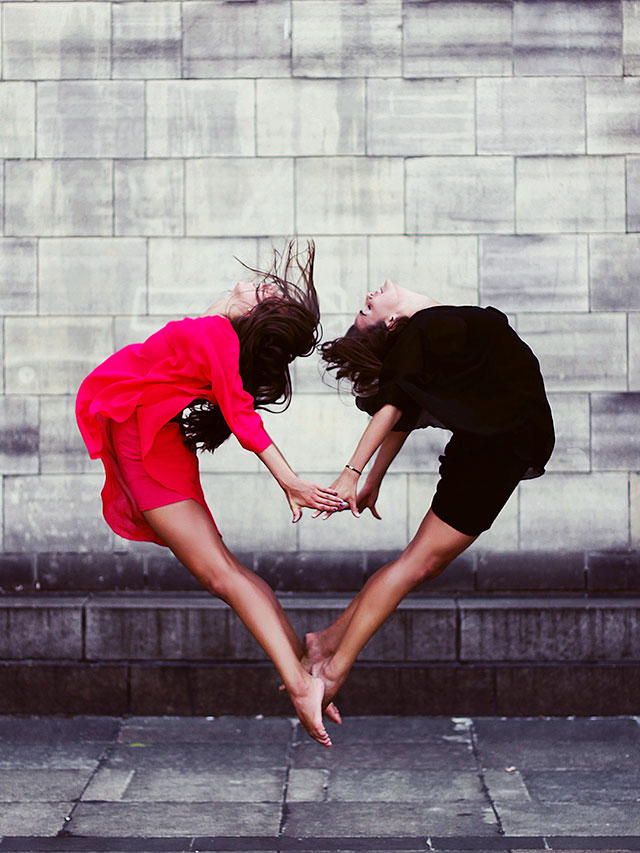 Acrobats
Acrobatic shows perfectly combine balance, agility, coordination and strength. During the show, audience is amazed by unbelievably difficult figures and dynamic jumps. Extraordinary costumes and makeup combined with artistic choreography make the shows emotional and even surreal.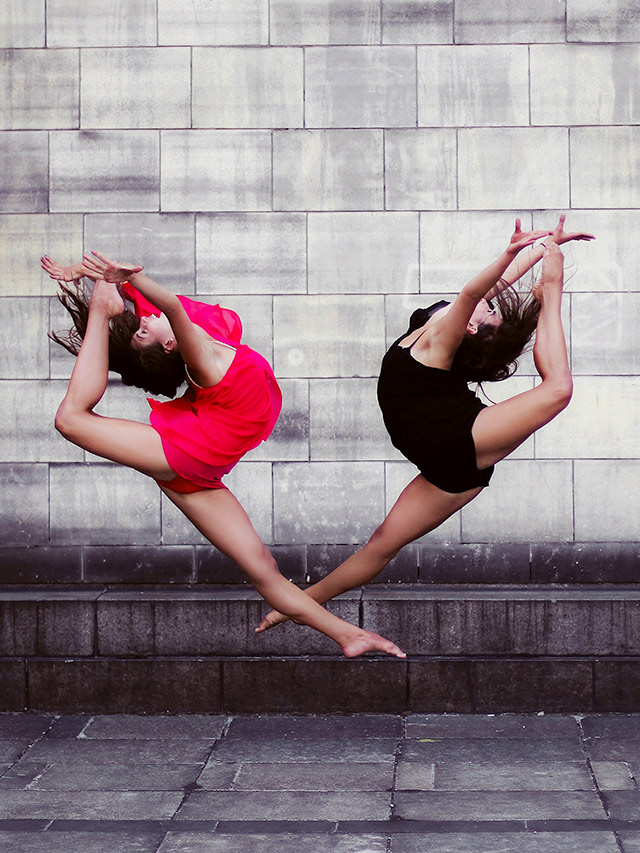 Christmas attractions
Our Santa Claus, winter ladies, elves or merry reindeers are an irreplaceable element of every Christmas party. A team of outstanding artists, actors and animators will create a magical, festive atmosphere and will make all children feel special.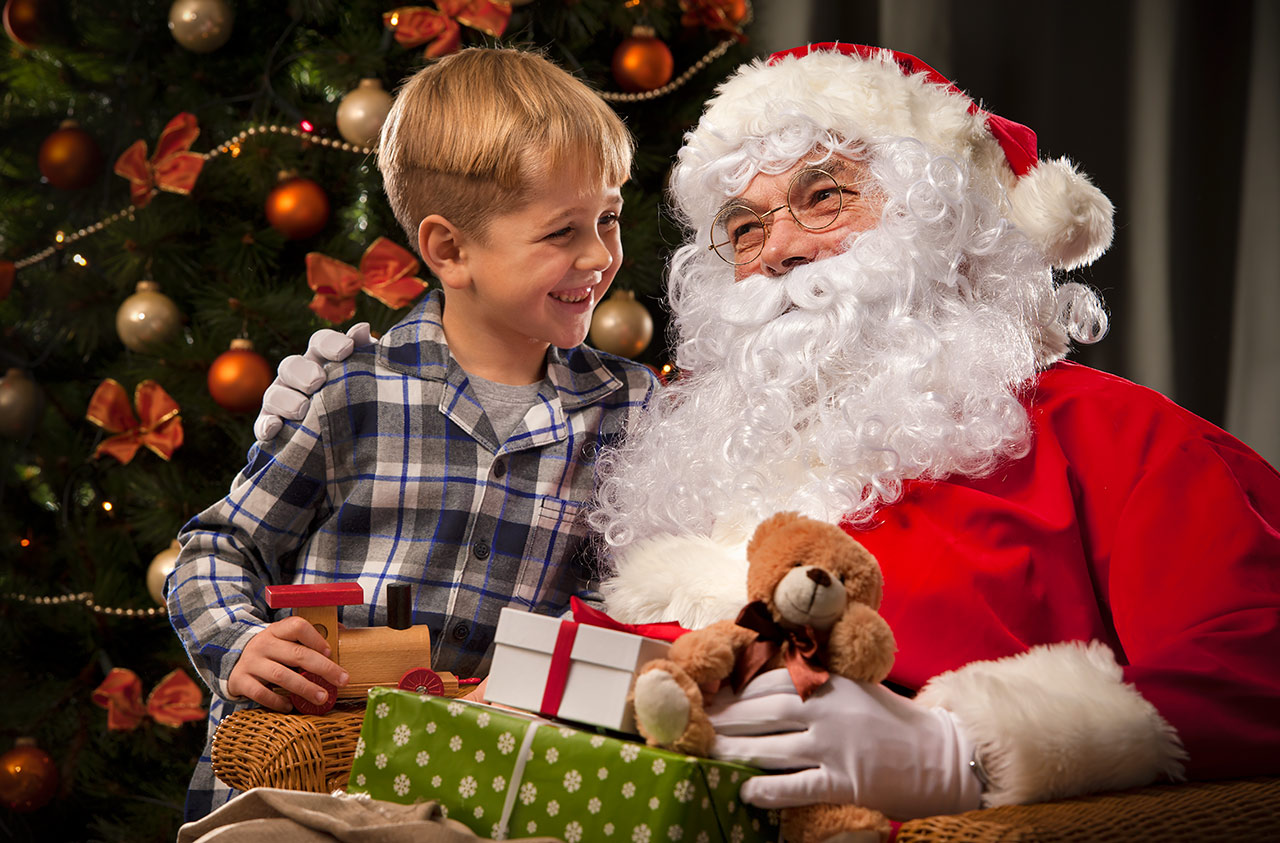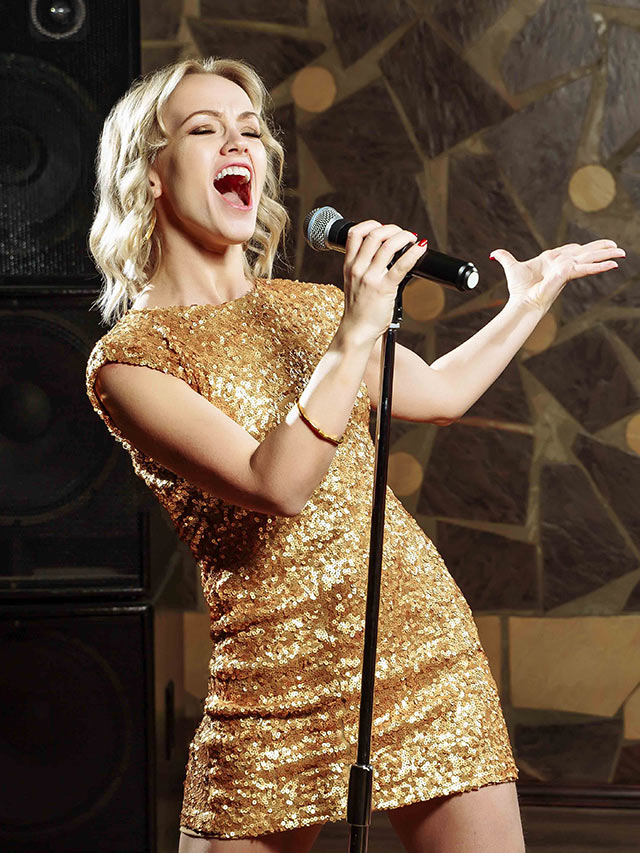 Live music
Nothing like live music can create an unforgettable aura of a successful event. It perfectly completes performances on the stage and brilliantly accompanies culinary sensations. Musical repertoire tailored to the event programme stimulates senses of the audience and adds a sophisticated touch to the event.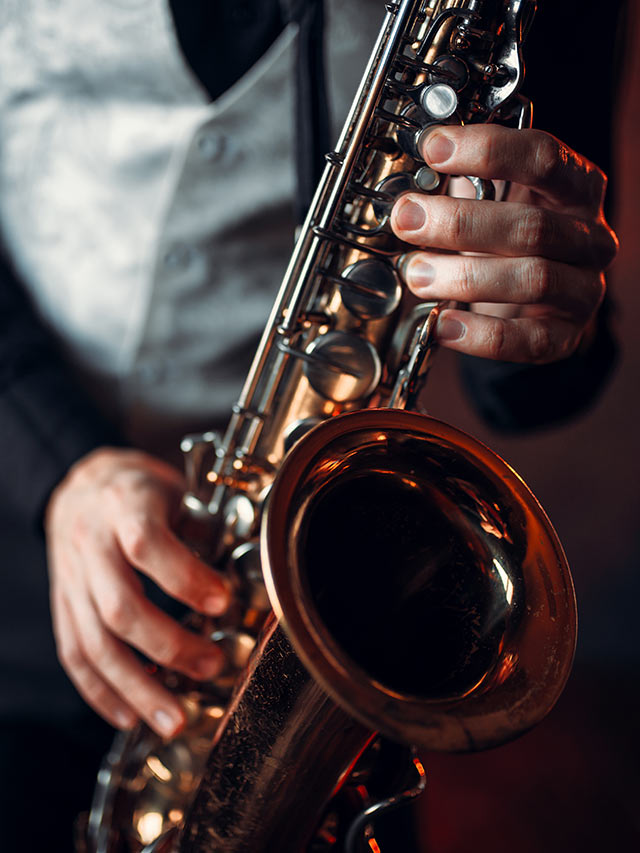 Fireshows
Fireshow – a synergy of choreography, music and tamed fire. Perfectly crowns a significant moment, but it can also be a unique way to hand someone a special gift or surprise your guests.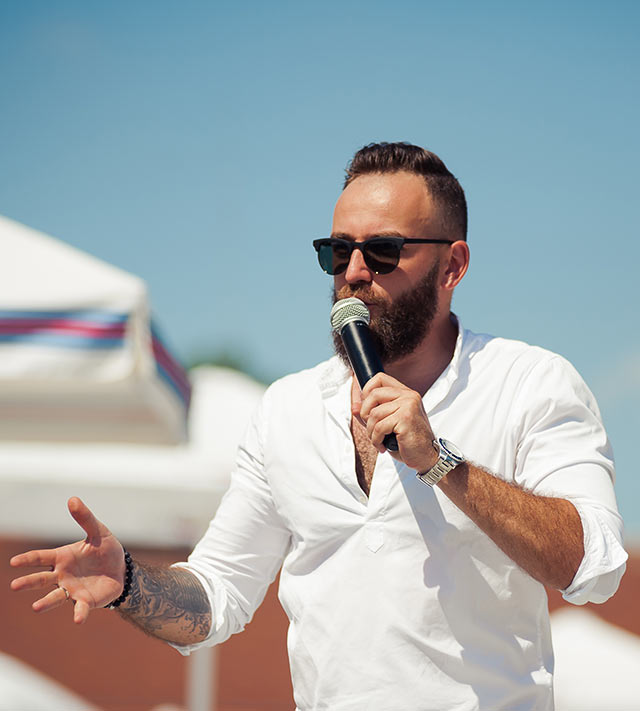 Hosts
Our hosts can make your events unforgettable. They are always kind and smiling, making your guests feel comfortable. Their strength includes unwavering enthusiasm and commitment, which combined with impeccable appearance creates a picture of a successful and classy event.
DJs
Appropriate musical setting is one of the foundations of unique events. We work with experienced, professional and flexible DJs who can adjust music to the party theme. Our DJ will make sure that your guests will have a great time and won't be bored for even one second.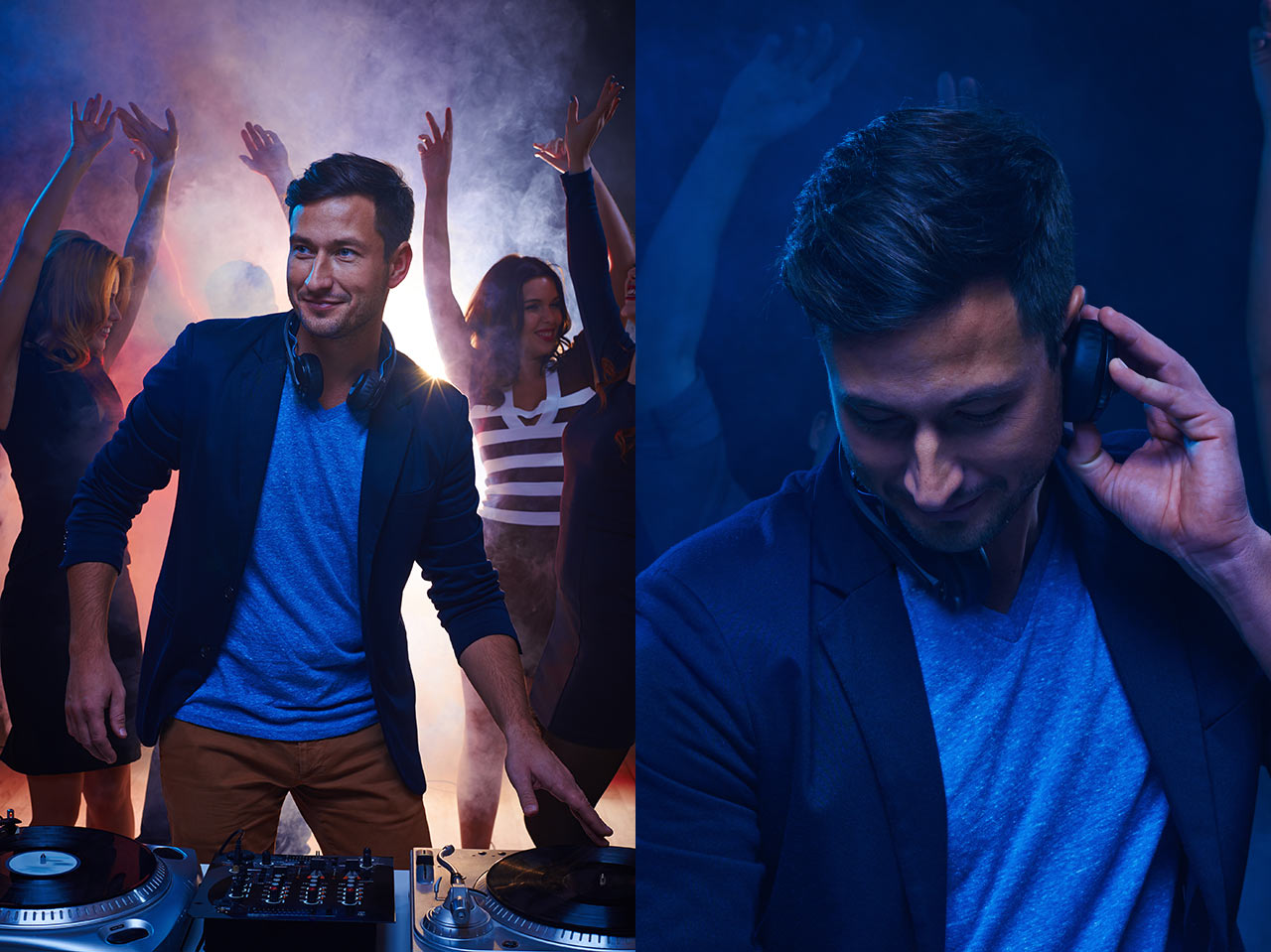 Stage technique
Our company provides end-to-end technical service for indoor and outdoor events. We work only with trusted and high-quality equipment. Effective sound system, modern illumination, reliable stage constructions and professional service enable taking every event to its highest quality level.
Event-catering
We provide event-catering services for various occasions – outdoor events, banquets, balls or cocktail parties. We always pay attention to the smallest details while preparing event-catering. We believe that aesthetically pleasing and delicious dishes are the key to a successful party.
Small gastronomy
Quick and tasty snacks for guests should be always provided at an event. Crunchy popcorn and cotton candy always attract live interest among people of all age.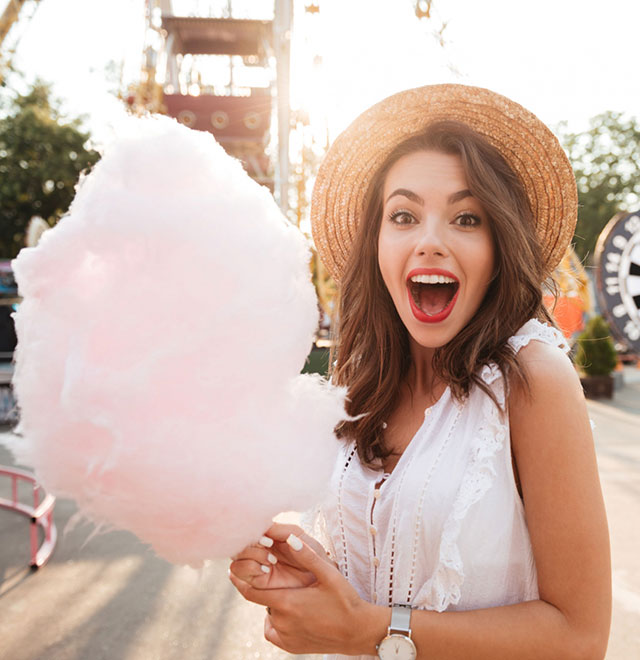 Your idea
Did you come up with a brilliant idea and now you're looking for people with outstanding skills to realize it? Or maybe you got an idea which needs some polishing? In both cases we will use our enthusiasm and experience to help you implement it on a highest level. Let us make your dream come true!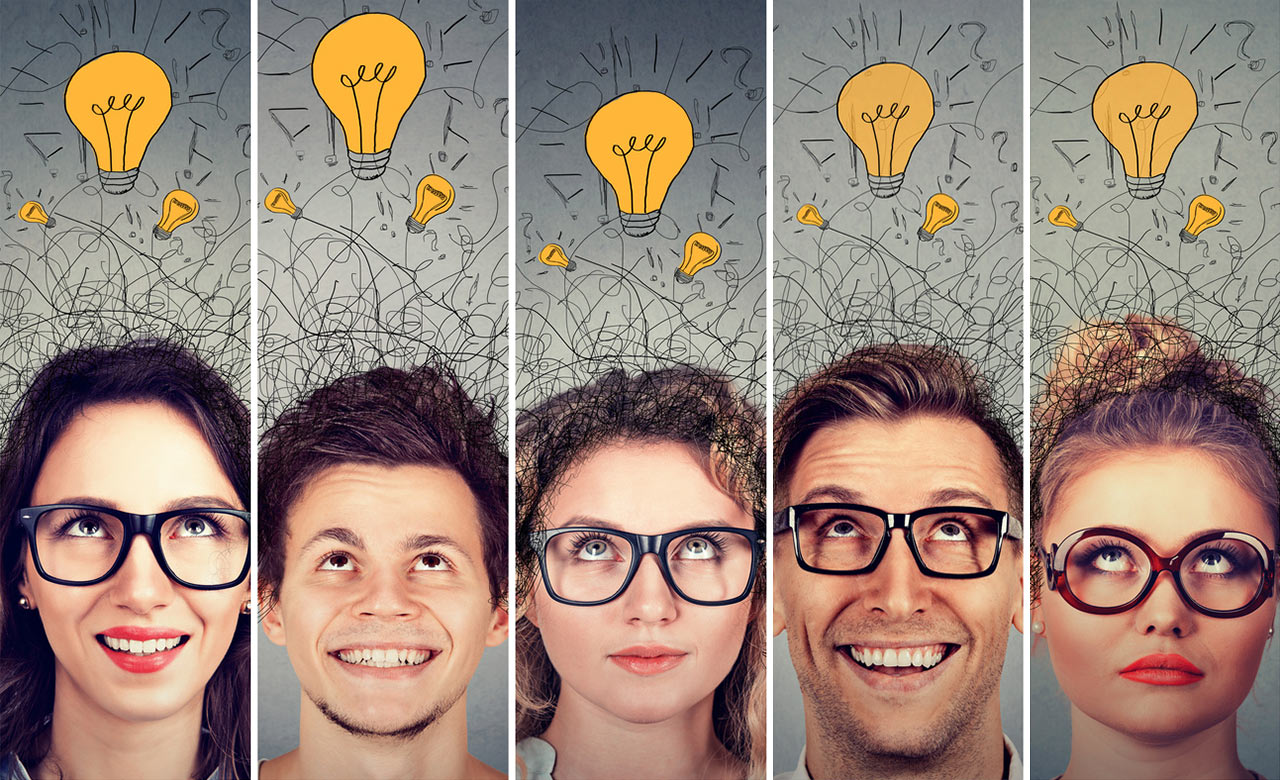 Our Clients
Many well-known companies have already trusted us – you can too.
Contact
Contact us
Write or call:

and we will take care of the rest.